Welcome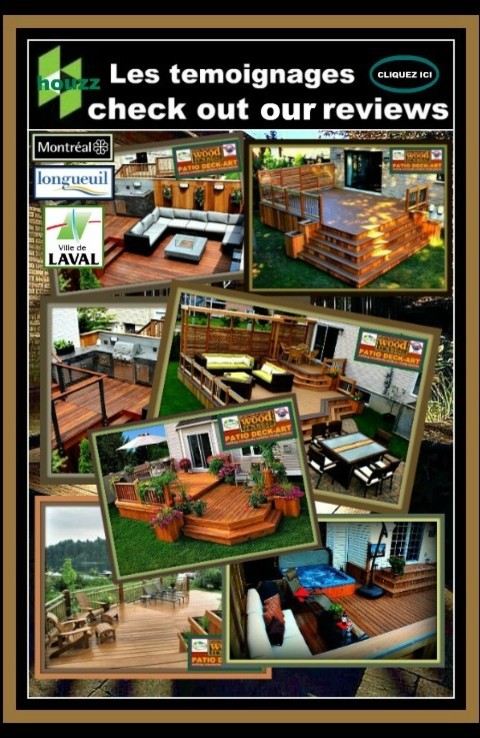 Welcome to Patio Deck-Art's website. Summer is nearly here and you need to replace your old deck? Look no further you are at the right place. Patio Deck-Art is Montreal's premier patio builder and designer. With over 35 years of experience Patio Deck-Art is a family based business thriving on design idea's and professional workmanship.
By working with us you are guaranteed the best quality control in the industry for patio standards. Every piece of lumber is carefully chosen to give the best final results. This is why we also offer the best guarantees in the patio industry
Our designer will take time with you to find the most optimal patio design and make you visualize the patio before it is event built thanks to our professional 3D patio design tool.
Give us a call or e-mail us to get your free estimate.